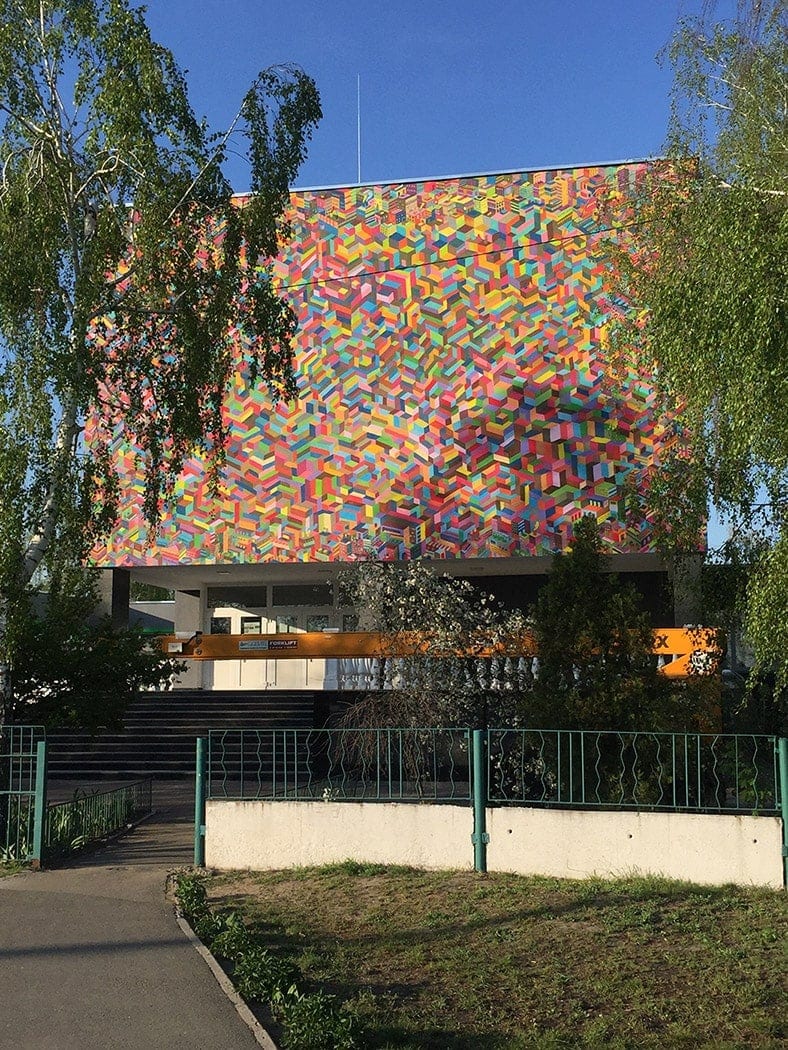 Mur de 12x8m pour l'Ecole n°280 de Bortnichy  ; Kiev, Ukraine. 28 avril 2018.
the festival 'French spring in Ukraine'.
All the gratitude to the French Embassy/French Institute in Ukraine and Дмитрий Палиенко/Sky Art Foundation for making possible this educational project in socially vulnerable zone.
Thanks to Геннадій Сінцов and Darnystkiy district administration for the support of this initiative.